From monday.com client to Gold Partner
Blog post by Erica Schofield, featuring insights of this journey from monday.com Specialist Juan Holtzhauzen, Customer Engineer – Certified monday.com Product Specialist, Customer Success Manager
Opennetworks' enthusiasm and dedication to discovering, deeply understanding and then sharing knowledge of the latest tech tools to benefit organisations has been a consistent marker of our success in our 20+ year history – yes even back when cloud tech was merely "Web-based". From pioneering OpenOffice, to introducing some of the first Content Management System (CMS to you) websites to South Africa, using Plone, to becoming a Premier Google partner: when we find something we love, something valuable we share it with organisations and everyone benefits.
This year, it happened again: becoming a client of monday.com to handle our own internal project management needs, now we are helping companies access and get the most out of the new digital transformation 'must have' – a Work OS – and within 12 months we have grown to monday.com Gold partner.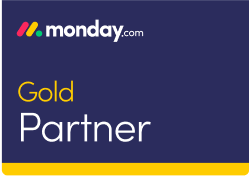 monday.com is a SaaS platform that helps companies intuitively, and effectively manage their teams. In easy-speak: increases productivity, saves time
Opennetworks found monday.com to answer our own needs. One of the leading Google Partners in Africa, with the most Google Cloud certified team on our books of any partner in South Africa (happy to grab the chance there to brag a little..) – Opennetworks handles large scale Google Workspace deployments and change management initiatives. Complex, and time-dependent, these projects require coordination between up to fifty different technical parties, and engaging with thousands of users whose normal work patterns are in a state of flux.
And in late 2020 those work patterns were very, truly, in a state of flux – like never before.
The Opennetworks deployment team loved monday.com – bright, colourful, very easy to use, and with the ability to share dashboards and project boards with client team members for free, monday.com soon became integral to the deployment team's toolkit.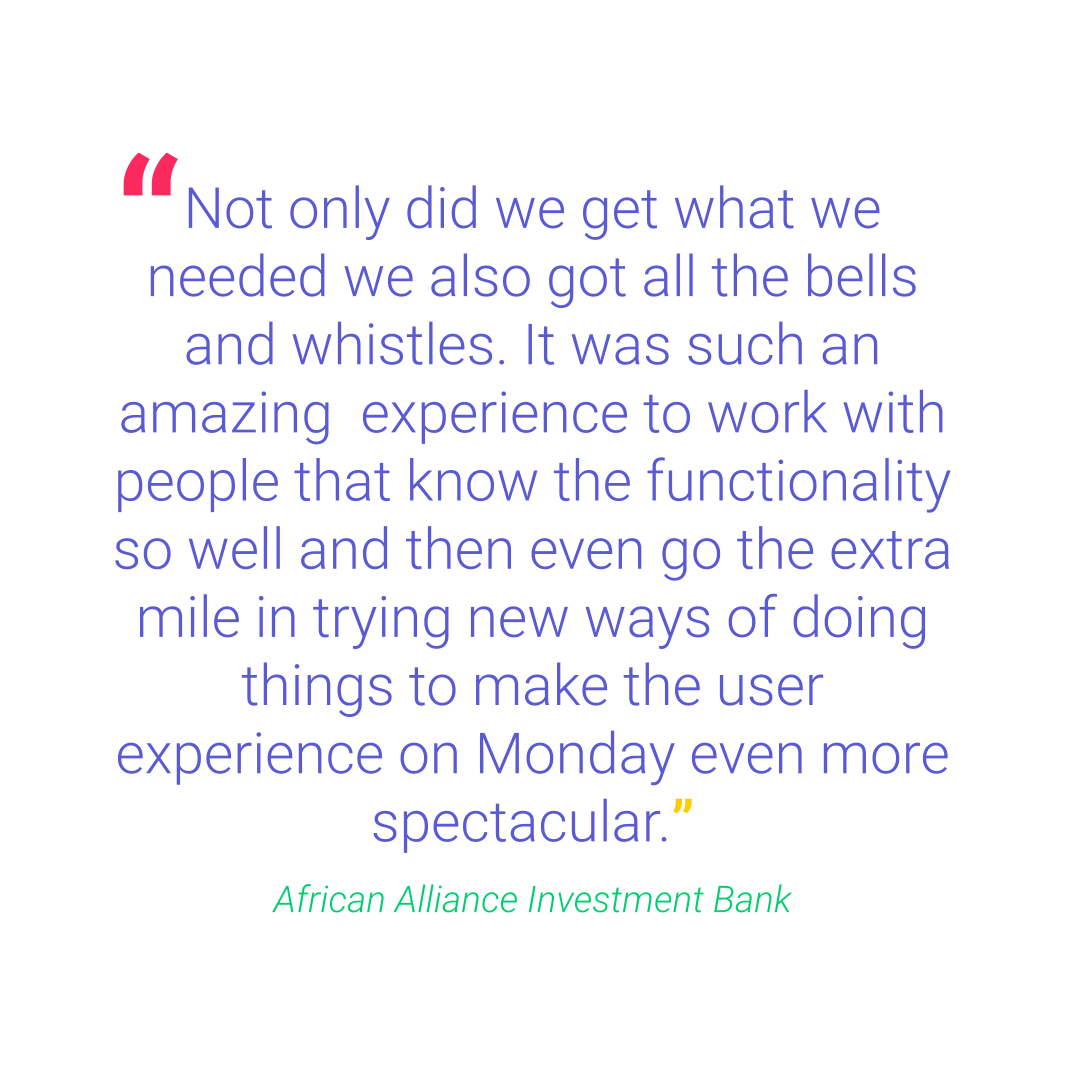 With the challenges of the Covid-19 pandemic and a new work-from-home world, the company that sells "cutting-edge collaborative cloud-based tools"  – we also realised we were in need, and the Opennetworks deployment team were soon adding all levels of our Opennetworks staff to the monday.com tool. Internal team transparency and collaboration soared.
And monday.com themselves noticed. Towards the end of 2020 monday.com approached us, as they were looking for partners with experience in empowering companies through transformative Cloud Technologies, such as those offered in the Google ecosphere. And Opennetworks grabbed the opportunity with both hands: it's always easier to share products you love.
monday.com has prodigious resources to support clients (indeed our greatest competitor is the fact you can sign up directly for monday.com and very successfully start utilising it, with no "middlepeople" involved.) We have also benefited from their strong training and partner support throughout this year, and the partnership has thrived:
Since becoming an official partner in Jan 2021, we have grown to monday.com Gold Partner status. We now have 6+ specialised monday.com team members, with more than 11 monday.com credentials within the Opennetworks team, and still growing (that status needs to be maintained!)
Some of our success in this first year of partnership is due to, we believe, the experience we have in integrating new ways-of-working into organisations. For any company-wide integrated tool, when care and attention is paid to change management and training, the return on investment happens that much faster and at a greater scale.
For larger organisations and enterprises knowing there is a responsive partner on the ground, with a robust training team and a deep understanding of our very unique environment on Southern African soil, has meant that Openetworks can be extremely useful, perhaps even vital in supporting an organisation to experience the full benefits of a Work OS, with guidance on increasing worker engagement, handling hybrid workspaces, and moving towards unified organisational outcomes…
But that's for another Openetworks article in the future. In this one we're simply celebrating the journey of client to valued reseller, and still loving monday.com Work OS!