Written by Katy Ocker, Learning Experience and Training Lead
The working world has been on the road to change over the last decade, with more and more tech companies creating collaboration solutions to help us navigate this change. However, the pandemic has recreated this leisurely stroll down the path of change, to a rocket sent straight to the end point within months. Companies around the world are working in new and innovative ways, from completely remote models, to hybrid models and everything in between. 
This drastic, and quite sudden change, means that team's no longer have the pleasure of personal connections, conversations at the water cooler or while getting a cup of coffee, and often don't meet their colleagues in person for extended periods of time. While some people thrive off this new working environment, others have found the change hard to navigate. It has become harder to establish and maintain a sound balance between our professional and personal lives, especially if our organisation has shifted to working remotely. It is often the case that we are no longer in the same town, city or even country as the rest of our team which means there is a greater need for collaboration tools and strategies to help encourage work within our organisations. 
Google has been working tirelessly over the last decade to create tools which can help us transform the way in which we work. Some of the features of Google Workspace which we love the most are definitely the collaboration ones. Let's dive into 5 that really make working together from afar easy. 
#1 Shared Drives in Google Drive
Google Drive is the heart of Google Workspace, our own personal "cloud" where all our data is stored. Google Drive allows us to easily create, edit and organise files and folders and ensures that we are able to access these files and folders from anywhere and on any device. The security measures that Google has coded into their platform ensure that all of our data remains safe and secure, which means the constant need to share documents with the team. 
However, if your organisation has access to Shared Drives, you can create safe, secure, shared spaces for you and your team to work in. These Shared Drives are shared "clouds" where all the data that you and your colleagues need in one central, shared location. This means that you no longer need to share each and every document with your team, and your inbox will no longer be filled with those "Share requests" when you forget.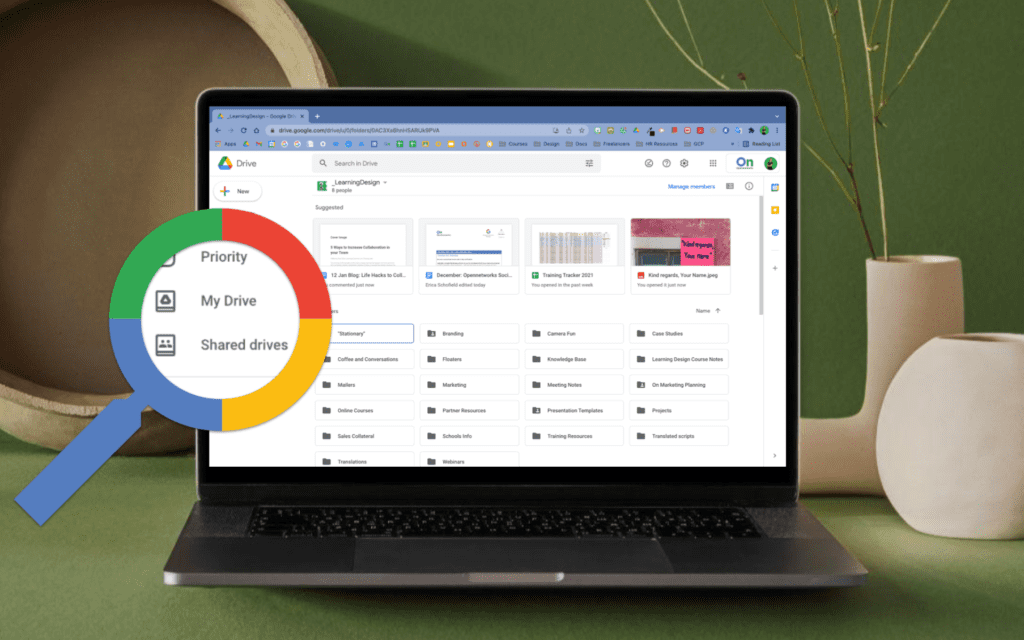 #2 Simplified Communication with teams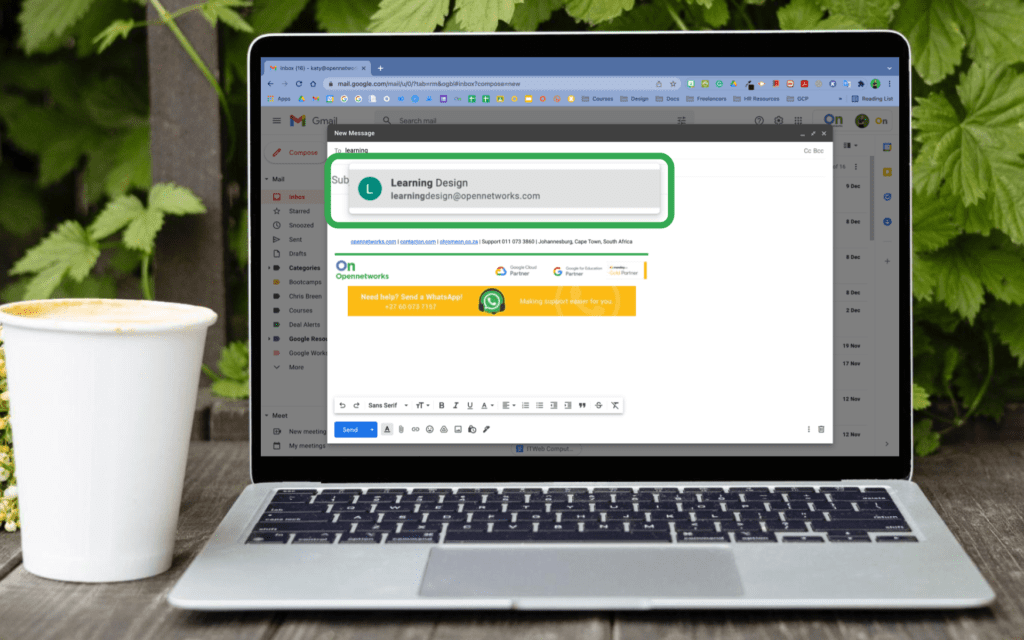 Communication has always been a vital part of collaboration, while this used to be a quick chat in the office kitchen, or sticking your head into a colleagues office; it is now a little more complicated and may involve emails, Chat messages or quick Google Meet calls. No matter the communication channel you choose, simplified and effective communication is the crux of collaboration. With Google Workspace you are able to set up a Group for you and your team, effectively creating a mailing list to ensure that all members of the team receive the email or calendar invite without accidentally leaving anyone off. Admins can create these groups for the company through the Admin console to help teams communicate.
You can also easily create a team Space on Google Chat where you can communicate as a group making it easy to get updates, ideas and share files to each other. This is a great way to help ensure the team status up to date on projects and tasks. 
#3 Integration across Tools
Google has made some important updates to the integration across their tools over the past few years. One of these is the automatic Drive checks when you send files through Gmail and Chat, or when you direct a comment or assign a task to a team member in any of the collaboration tools such as Docs, Sheets or Slides. It is easy to access these checks, simply write your email, or message as usual, add the document and hit send. Google Workspace will check if the relevant person has access to the document, and if not it will prompt you to give them the access they need before sending the message to them. A wonderful way to streamline communication between teams.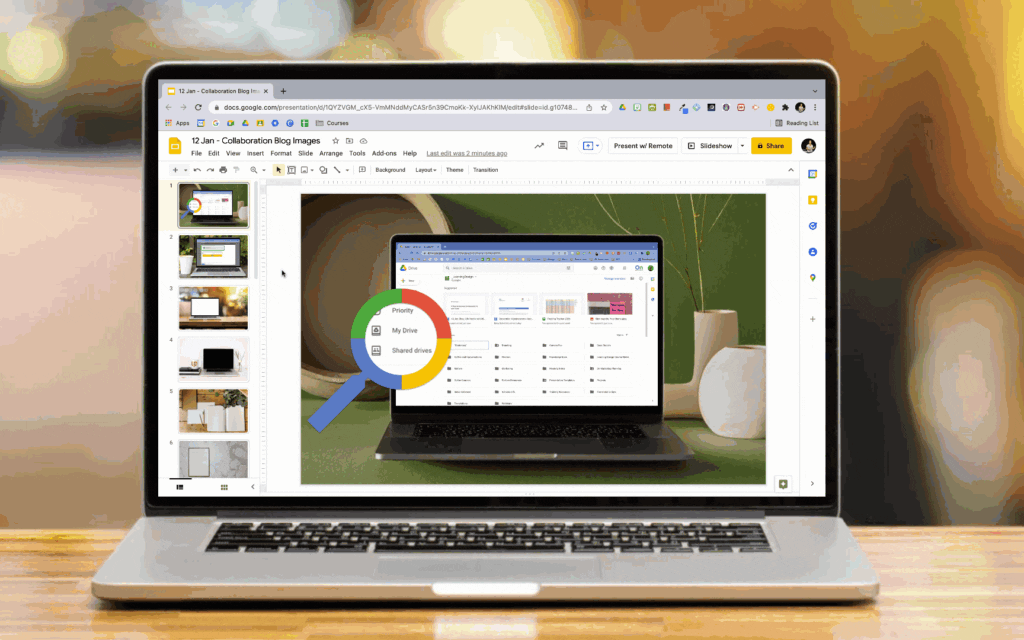 #4 Shared Calendars to Plan Time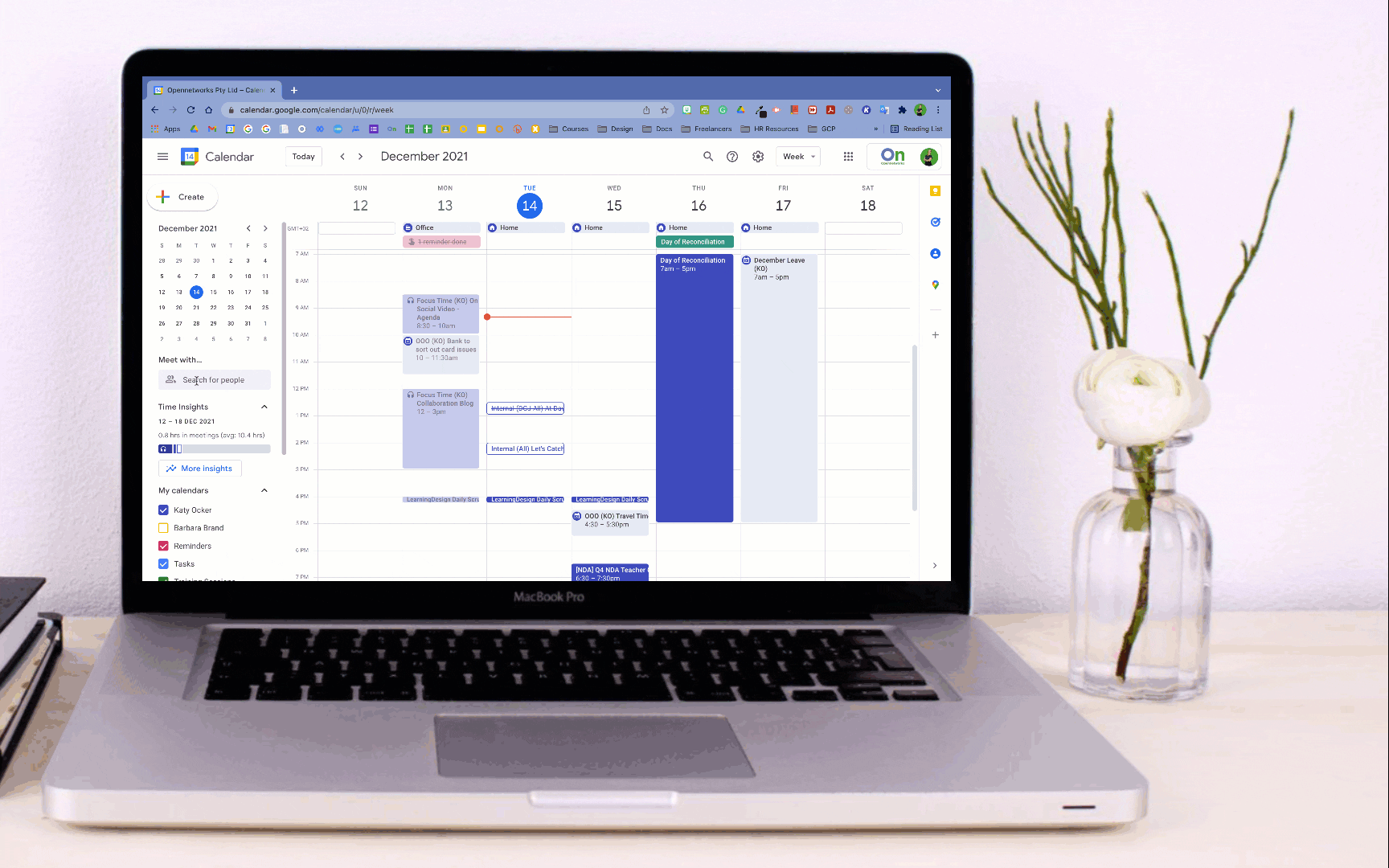 It is possible to set up the Admin Console of your organisation so that everyone can see each other's calendars. This is a great way to improve communication and collaboration as it makes it easy to see when colleagues are available at a glance. The ability to search for everyone in your team and find a time that suits them all within minutes is a game changer, and definitely a time saver too!
One of the most exciting and essential features for collaboration in Google Workspace is definitely the ability to edit documents in real time, together. Create a Doc quickly and easily from Google Drive, share it with your team, or send them the link to the file in your Shared Drive, and watch as the team magic happens. With colour coded cursors it is easy to see who is working on which section of the document. The live chat feature built into the Google Editors makes it easy to communicate as a team while you work, without having to change tabs or tools. The Version History will give you and your team the ability to restore older drafts, or versions of the document, and see what changes have been made when, helping everyone keep on top of the ever changing live document.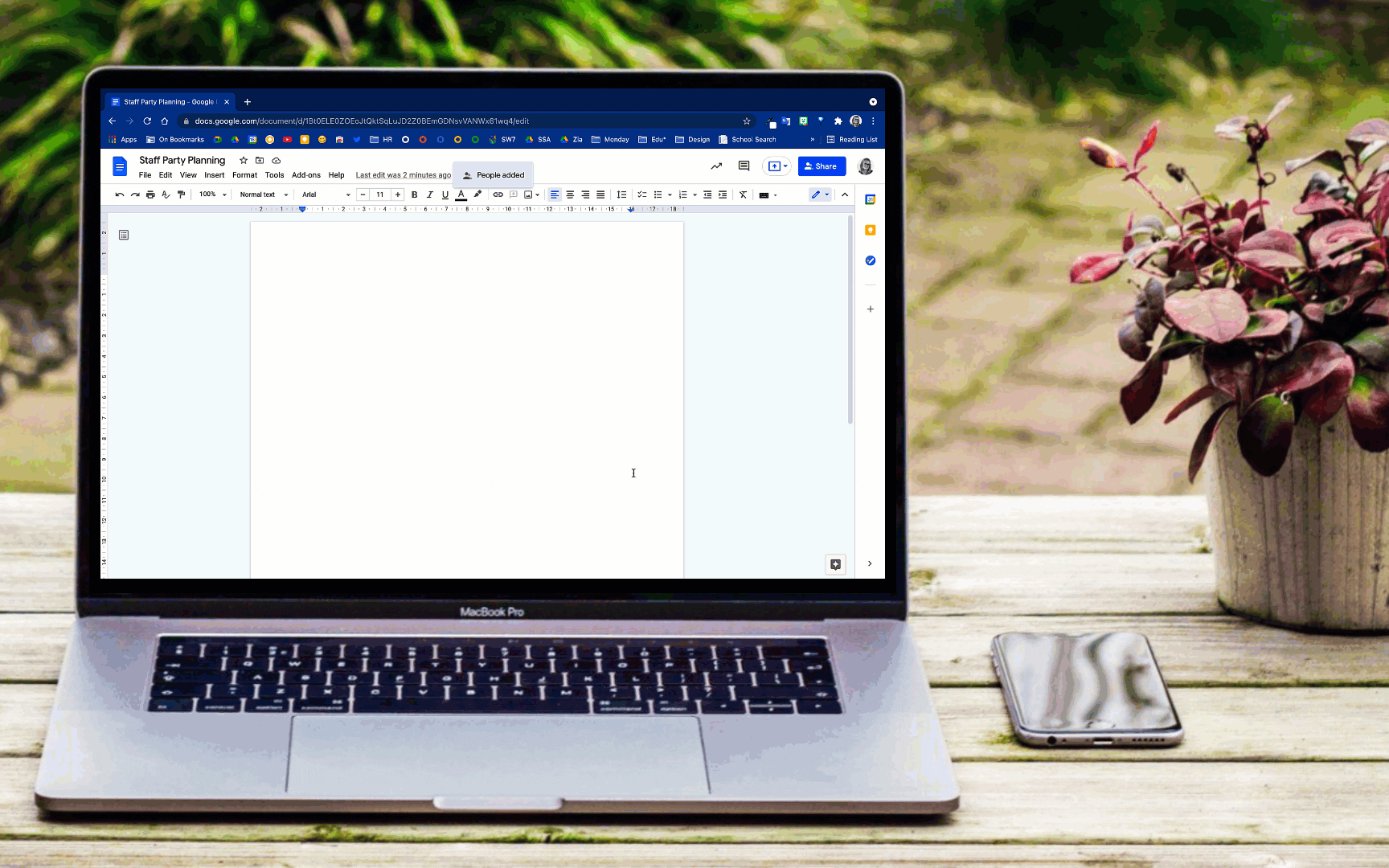 Encouraging your organisation to adopt these five tips is the perfect way to increase collaboration between colleagues whether you are working remotely or from an office.